J. Richard Hackman,
Leading Teams: setting the stage for great performances,
Havard business school Press, 2002, ISBN 1-57851-333-2.


Det händer inte ofta

att man hittar en bok som överenstämmer med de egna erfarenheterna och som samtidigt ger ny värdefull kunskap. Det här är en sådan bok. Titeln "Leading Teams" är en ordlek eftersom boken inte handlar om att leda team i klassisk mening utan om hur man skapar ledande team. Ett utdrag ur boken beskriver bäst dess innehåll.
"The leader's main task is to get a team established on a good trajectory and then to make small adjustments along the way to help members succeed, not to try to continuously manage team behavior in real time. No leader can

make

a team perform well. But all leaders can create conditions that increase the

likelihood

that it will."

"Anyone who succeeds in getting performance-enhancing conditions in place or helps strengthen them is exercising team leadership. That can be a person who is designated as "team leader," to be sure. But it also can be a team member, an external manager, or even an outside consultant or client. It is not important who creates the conditions, how they go about doing it, or what their personality characteristics are. What is important is that the conditions that foster team effectiveness be put in place and stay there.
The five conditions are easy to remember.

Having a real team
A compelling direction
An enabling team structure
A supportive organizational context
And expert team coaching
The challenge comes in developing an understanding of those conditions that is deep and nuanced enough to be useful in guiding action, and in devising strategies for creating them even in demanding or team-unfriendly organizational circumstances.
People who are natural team leaders seem to know intuitively how to do these things. In this book, I have attempted to capture what natural leaders know, integrate that with social science research findings about team behavior, and generate a set of lessons that leaders can use to set the organizational stage for great team performances."
Så huvudidén i boken är denna: I ett komplext sammanhang kan man inte tvinga fram goda resultat, bara skapa förutsättningarna för att de skall inträffa. Det är som en bonde eller trädgårdsmästare som inte kan tvinga en planta att växa, bara hjälpa den att trivas genom att vattna , skydda den från kyla och värme, etc.


Jag rekommendrar boken å det varmaste

till alla som vill förstå teamarbete bättre, speciellt teammedlemmar, teamledare och projektledare.
Professor Hackmans webbplats är http://www.people.fas.harvard.edu/~hackman/



Norman F Dixon,
On the Psychology of Military Incompetence,
Random House, Pimlico, 1994, ISBN 0-7126-5889-0


Professor Dixon's

400page treatise convincingly shows how it is not a weak intelligence of the commanding general, but an authoritarian personality that explains military disasters.
Authoritarians are conventional, conformist, over-controlled, status-hungry, pathologically ambitious, driven by fear of failure, obstinate, ethnocentric, devoid of real compassion, anti-intraceptive, punitive, obsessive, sexually inhibited, anti-intellectual, superstitious, rigid, with a closed mind, they like to be governed by rules and abhor what is spontaneous, flexible and unusual.
The very antithesis of Musashi's: "keep an open free and floating mind", "cultivate a broad interest in the arts", "observe what can not be seen by the eyes", etc. Of course this is catastrophic to their ORIENTATION ability.
Needless to say they are often drawn to the military and can be quite adept at rising through the ranks.
Such people will not take new strategy theories to their heart.
The parallel to any large organization is obvious. Anyone with a bit of experience in leading project development or change work will have met one or more authoritarians in executive positions.
Dixon's book is divided into three parts:

Descriptions of British war disasters from the Crimean war to WW2. Although the described actions took place a long time ago, it is hard not be aroused with rage at the senseless killing of troops just because their commanders were so utterly incompetent.
The causes of incompetence is discussed and it is convincingly shown that incompetent commanders have authoritarian personalities, are obsessive, have weak self-esteem, etc.
Here individual differences, the worst and the best, and what might seem to be exceptions to the rule are discussed.
Professor Dixon's book gives valuable insights into the poor inner life of some leaders and also serves as a quick briefing in this psychology field.
There are two diagrams, at pages 29 and 33 that in their principal content are very similar to, or harmonize with, the O-O-D-A loop.

This book

is a must-read

for any product development consultant or project manager.

Gareth Morgan,
Images of Organization, The Executive Edition,
Berret-Koehler Publishers, Inc, 1998, ISBN 1-57675-038-8. (350 pages, 155*234 mm)

This is the book to read if you want to learn about the many different ways to portrait an organization.
Morgan discusses organization metaphors and gives no less than 13 different examples of metaphorical views of an organization.
If you at present find yourself in an organization that bothers you, or perplexes you, or if you are eager to learn, chances are you will gain plenty by reading this book and by reflecting on what you read. It actually helped me when I was on the management team of a company heading straight of the cliff.
The uncertainty of changing course and possibly saving the company induced more fear in most members of the managing team, than certain disaster. Very strange, but Morgans book helped give some of the answers. A good read. Recommended.

Robert D Hare,
Without conscience: the disturbing world of the psychopaths among us, Guilford Press, 1999,
ISBN 1-57230-451-0, (236 pages, 136*210 mm)

Dr Hare har skrivit vad som troligen blir referensverket om psykopater, och som expert på psykopater var det doktor Hare som skrev WHO:s definition av psykopati.
Det är en lättläst bok om ett otäckt ämne. Det anses att 0,5-3% av befolkningen är psykopater. Så chanserna är stora att du möter en. I affärer eller på din arbetsplats. De kan vara mycket, mycket besvärliga att ha att göra med. Tro inte att du kan utmanövrera eller överlista en psykopat i din organisation eller på jobbet. Om din chef är psykopat, så byt jobb nu!
Inte alla psykopater blir kriminella, men 60% av de som sitter i svenskt fängelse dömda till sex månader eller längre, är psykopater. Hare säger att intelligenta psykopater med god utbildning från en bra social miljö utgör ett hot mot din ekonomi. Endast psykopater med låg intelligens som kommer från torftiga miljöer är ett hot mot ditt liv.
Det här är en viktig bok. Läs den! Det kan rädda ditt liv, dina känslor, ja till och med dina pengar, om du har tur.

Paul Babiak & Robert Hare,
Snakes in Suits; when phsycopaths go to work,
Harper Collins Publishers, 2006, ISBN 978-0-06-114789-0, (336 pages, 150*228 mm)

Babiak och Hare har i denna bok skrivit uppföljaren till Hare's
Without conscience: the disturbing world of the psychopaths among us,

skulle man kunna säga.
Boken handlar om
de personer som inte får full poäng på alla fyra psykopatmarkörerna utan bara på tre och som klarar att urbilda sig och göra karriär. Tyvärr går denna karriär ofta över lik.
Du träffar besvärliga människor i ditt arbete, och kanske är du själv besvärlig ibland. Men det är inget mot vad som drabbar dig om du ställs mot en psykopat. Riktigt jobbigt vet vi som råkat ut för det.
Läsvärd bok som har en underhållande berättelse interfolierad med diskuterande teoriavsnitt. Rekommenderas.

Edwin Olson & Glenda Eoyang,
Facilitating Organizational Change;

lessons from complexity science

,
Jossey-Bass/Pfeiffer, 2001, ISBN 0-7879-5330-X, (191 pages, 178*233 mm)

I princip är detta Eoyangs doktorsavhandling, fast mer lättillgänglig. Boken bygger på begrepp från

Complexity Science

, som titeln också anger. Rekomenderas varmt till den som är intresserad av grupper, verkar som projektledare, eller chef.

Robert Bramson,
Att samarbeta med besvärliga människor,
Svenska Dagbladet, 1981, ISBN 91-7738-100-9, (224 sidor, 141*216 mm)

En kul liten bok. Lär dig känna igen Stridsvagnen, Krypskytten, Trampminorna, Kverulanten, Musslan, Ångvälten, med flera typer, och hur du bäst hanterar dessa besvärliga människor. Tryckt på självförstörande papper med hårda pärmar. Senare utgåvor kanske är bättre.
Du har nytta av boken om du behöver förstå och hantera besvärliga människor i ditt projektteam, i en förening, eller kanske i din familj. Klart läsvärd om du har behovet.

Steven Pinker:
The blank slate, the modern denial of human nature,
BCA, 2002, ISBN 0789713992564


There are three persistent myths
in popular western thought, they are:

The blank slate,

every human is born with a brain that is as a blank white paper, upon which society will create a mind through impressions. Environment, not genetics forms the human mind.

The noble savage,

"natural man" or man as we find him in prehistoric hunter-gatherer groups are peaceful, non-aggressive, a real saint.

The ghost in the machine

, there is a soul inside the brain that "operates" the brain. It is this soul, this ghost in the machine, that feels and makes judgments.
Steven Pinker
, a professor of psychology and director of the Center for Cognitive Neuroscience at MIT, refutes the three common myths by aid of reasoning and solid proofs from modern science.

There is no blank slate. Evolution has formed our brain into something useful for handling the world our ancestors lived in.

There are special circuits and areas dedicated to predetermined functions as dictated by our genes. We are born with vision and audio processing circuits, with language processors in place, etc.

Early humans were no saints. There were continuos wars with neighboring tribes, rapes, torture, and yes genocide (how do you think the Neanderthals died out?). The greatest innovation in human history was the enlargement of the circle of ones loyalty from ones family and tribe to all humans that were willing to do the same. The idea that there are fundamental rights applicable to all mankind is the foundation of all moral and ethics upon which our modern civilization rests.
We humans are created individually unique by our genes. It is this difference between us that makes us all so valuable to one another.

Anything negative about the book? Well, it is a bit wordy and 300 pages would have sufficed for me instead of the 509 pages that one now has to plow through. And again, the paper quality is poor as so often is the case with paperback editions. The paper has to much bending stiffness creating what among printers is called a mouse trap book.

I recommend this book

to anyone with an interest in who we are as a species, and what makes up our minds.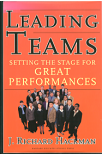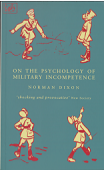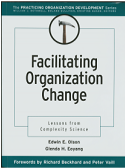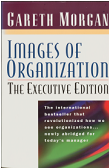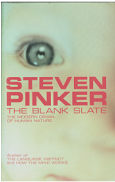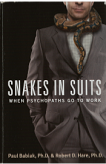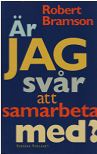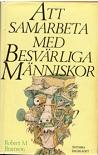 Robert Bramson,
Är jaf svår att samarbeta med?
Svenska Förlaget, 1997, ISBN 91-7738-454-7, (196 sidor, 138*215 mm)

Detta är uppföljaren till "Att samarbeta med besvärliga människor". Fast nu har Bramson vänt på steken och riktar uppmärksamheten mot dig! Är du svår att samarbeta med? Den här boken har inte samma tyngd som den förra, men klart läsvärd.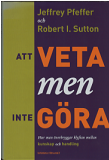 Jeffrey Pfeffer & Robert Sutton
Att veta men inte göra, hur man överbryggar klyftan mellan tanke och handling,
Svenska Förlaget, 2001, ISBN 91-7738-560-8. (303 pages 155*225 mm)

Titeln på den här boken leder lätt tanken fel för den handlar om människor i grupp och varför och hur de lägger krokben för sig själva och sin organisation.
När jag läste boken var jag samtidigt djupt involverad i att vända en nedgående trend i ett teknikföretag. Det var gott om igenkännanden och insiktsfulla analyser. Kan rekommenderas.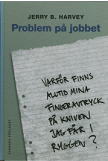 Jeffrey Harvey
Problem på jobet; varför finns alltid mina fingeravtryck på kniven jag får i ryggen?
Svenska Förlaget, 2000, ISBN 91-7738-542-X. (254 sidor 155*225 mm)

Vad är en anaklitisk depression och varför fungerar gruppen sämre när man gör sig av med de lågpresterande? Läs så får du reda på detta och mycket mer om hur arbetsgrupper fungerar.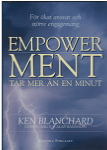 Ken Blanchard, John Carlos, Allan Randolph,
Empowerment tar mer än en minut,
Svenska Förlaget, 1998, ISBN 91-7738-457-1. (143 sidor 157*216 mm)

Det känns som rätt länge sedan nu, som man talade om empowerment. Men frågeställningarna är fortfarande aktuella även om vår förståelse fördjupats och vi börjar urskilja kulturella faktorer som skiljer oss från den miljö författarna hämtar sitt stoff ifrån.
Du kan använda den här lilla boken som en historisk spegel i vilken du kan betrakta din förståelse och utveckling mot empowerment.

Brian DesRoches
Chefen är inte din mamma; familjemönster på arbetsplatsen,
Svenska Dagbladet, 1995, ISBN 91-7738-385-0. (246 sidor 154*226 mm)

Boken ger en del verkligt värdefulla metoder eller tekniker för att kommunicera effektivt i dialogen mellan främst arbetskamrater.


Patrick Hoverstadt
The Fractal Organization: Creating Sustainable Organizations with the Viable System Model,
John Wiley & Sons (17 Oct 2008), ISBN-13: 978-0470060568, (336 pages, 226*150 mm)


Patrick Hoverstadt har skrivit den bok som jag önskar att jag hade läst redan för trettio år sedan, för jag ser klart hur jag hade kunnat ha stor nytta av de kunskaper som boken vill förmedla. Det hade emellertid inte varit möjligt eftersom boken skrevs och gavs ut helt nyligen.
Hoverstadt är både akademiker och managementkonsult. Sin konsultverksamhet baserar han till stor del på dr Stafford Beers

Viable Systems Model

(VSM) som utgör en systembeskrivning av de fem nödvändiga komponenter (delsystem) som varje organisation eller system, såsom ett företag, måste bestå av för att vara livskraftigt. Oerhört fascinerande men alltför invecklat för att beskriva med några få meningar. Vidare beskriver Hoverstadt också ett antal arketyper eller typiska handlingsmönster som han stött på i sin konsultpraktik och forskargärning, också detta mycket intressant.

Den här boken skall du genast köpa och läsa för att få tillgång till en teoribildning som hjälper dig att bättre förstå och förbättra den organisation där du verkar.